"My paintings often suggest a vignette, a human story in intriguing settings like old European cities or harbor towns. By emphasizing the energy of the scene – color, form and movement instead of exact representations – I create an enhanced reality."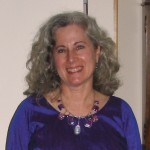 Beth Pite is an award-winning artist whose work has been in juried shows in Connecticut and Rhode Island, and is in private collections from coast to coast.  She attended the University of Connecticut's School of Fine Arts and trained at Creative Arts Workshop in New Haven, the West Hartford Art League and Mystic Art Association.  Beth has been exhibiting and selling her work professionally since 1997.
Beth's Creative Process 
Pastel painting is done with buttery, soft pastel sticks of pure pigment, rather than a brush. Applying pastels directly to the surface of the painting helps me convey the intensity of the experiences I want to share. Placing colors over each other takes advantage of the pastel medium's ability to refract light. This lets me create rich dark and light areas without using flat black, white or brown that might dull the painting. Instead, I play contrasting colors against each other to create vibrant energy in my expressive colorscapes.
Inspired by New England scenery or my travels in Europe and Latin America, I take photographs to soak up a sense of the place. These reference photos help me remember what was exciting about the scene when I'm back in the studio, painting with bold storkes of vivid, expressionistic color. Works in progress sit on a ledge so I can analyze their progress.
To Learn More …
For purchases, information or donation requests, email me. Please briefly describe your organization, audience, event and how you plan to market it when requesting a donation.
I exhibit my paintings several times a year and am represented by Studio M gallery in Mystic, CT. You can sign up to receive my blog to learn about upcoming exhibits, travel and experiences that inspire new paintings, and to see works in progress. In addition to galleries and museums, I often work with private businesses and nonprofit organizations to show my art. If you want to discuss a possible exhibit, partnership or project, please contact me.