Andalusia's Ancient Waterways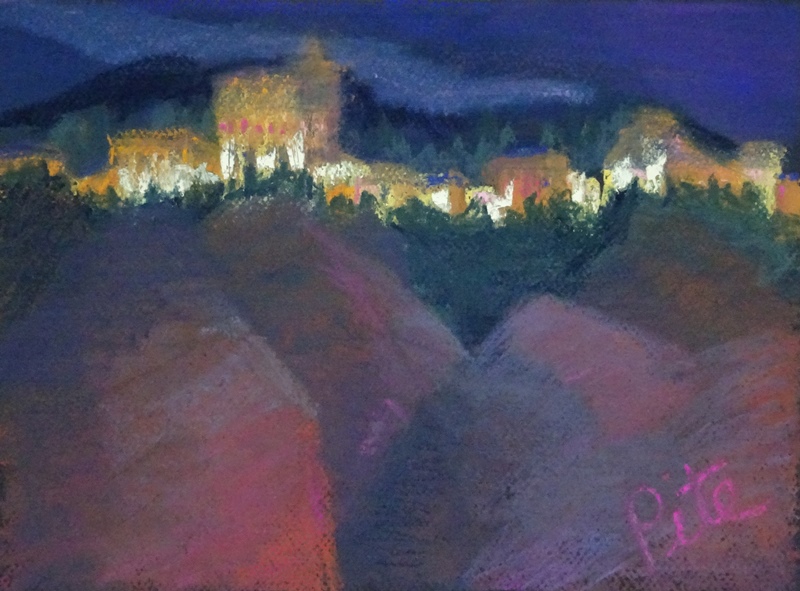 A recent article in the New York Times explained how parts of Andalusia, in southern Spain, are using techniques from the Middle Ages to combat climate change. Known as acequias, the clever systems were designed by the Moors, who ruled southern Spain during a golden age of knowledge, culture, science and architecture.
Their acequia irrigation canals made it possible to farm an arid land by slowly sifting and holding water underground, to fill rivers and fountains when needed. Modern reservoirs and distribution pipes rendered them obsolete – until they weren't, with today's droughts. Now archeologists and villagers are scrambling to locate and unearth the old systems, before everyone with knowledge of their workings and whereabouts dies.
Advanced techniques like this made Andalusia into a farming powerhouse. It also enabled the Moors to build gems like Seville's castles, Cordoba's mosque with its surrounding orange trees, and the famous Alhambra in Granada, with its fountains and reflecting pools. All of them awed us during a fascinating trip to southern Spain, but most memorable was our first glimpse of the Alhambra.
We had missed lunch (train was cancelled, bus was slower) and were too early for dinner (not until at least 8 pm in Spain), so we wandered into line at a tourist trap. This was much against our better judgement, but it was open, and outdoors, and we were starving. We sat there watching a spectacular sunset turn the mountains bright pink, then saw floodlights come up across the way – and realized we were staring at the Alhambra glowing golden in the setting sun. Just magical!