Artist in Residence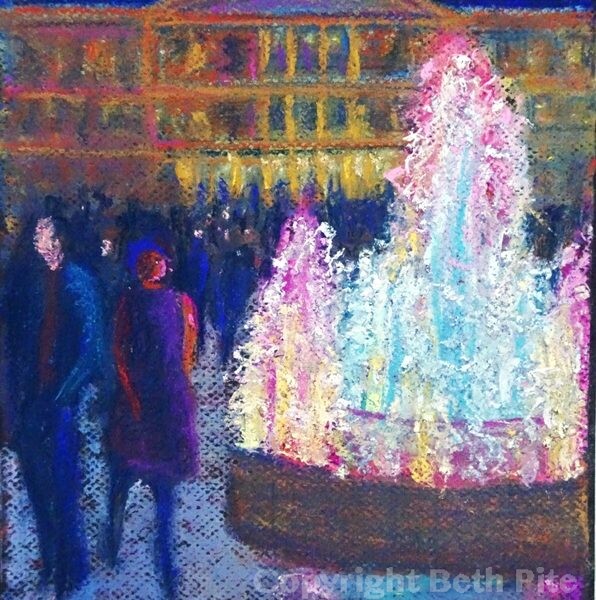 On the bright side, I am no longer calling this shelter-in-place. The preferred term now is "artist-in-residence." Of course, there are times when it would be nice to be in residence elsewhere, or to at least have the option. Plans for NYC and for Portugal were postponed, but with the vaccines we're optimistic again.
I'm well aware many are worse off, without a safe place to stay. Others don't have the ability to work from home, which we luckily have. Still, selfishly, I miss travel. For that matter, I miss simply taking a ride without considering how long it will take to get home to a safe restroom. LOL
However, there has been a silver lining, or several. Besides trying harder to stay in touch with friends, cooking more, reading constantly, and being able to take long walks most days, I've had much more time to paint. Images that haunted me for months are finally emerging on my easel.
This one, of Syntagma (Constitution) Square in Athens, is an example. The night scene, with its beautifully lit fountain and crowds in front of the Greek Parliament building, has been in the back of my mind for two years. I was concerned the color-changing lights on the fountain might overwhelm the scene. After finally deciding to make that the focus, as the fountain was what actually attracted me, I had fun playing with color.