Calmer Energy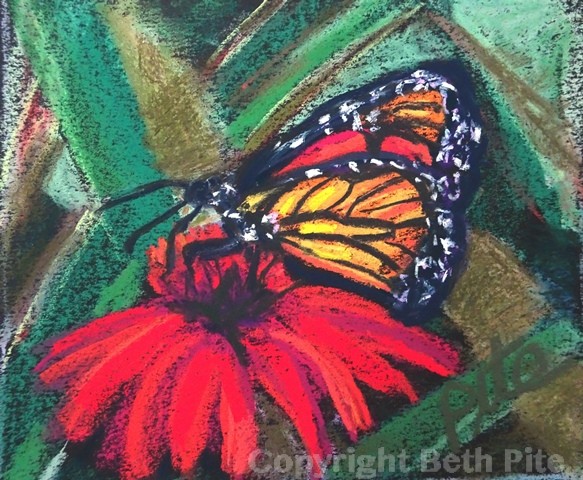 My paintings are normally quite vivid, in keeping with my preference for a high energy, colorful life and my desire to share that with others. Sometimes, however, a place to rest the eye, and a sense of wonder about life's smaller gems, is needed.
That's perhaps particularly true in these turbulent, stressful times. So I found myself taking almost as many reference photos of butterflies and flowers this year as of crowded markets and harbor sunsets. The vibrant colors are still there, but the energy is calmer and more soothing.
This painting is a result of that need for stress relief coupled with lots of positive reactions when I posted my butterfly photos. I have to admit that seeing so many Monarch butterflies in my garden this year gave me a bit of hope. We haven't managed to kill them off, despite nonstop environmental disasters in the form of wildfires, hurricanes and oil leaks. My butterfly bushes and coneflowers nourish the butterflies, which is one way I do my part to save the environment.
You could probably call this new butterfly series a form of art therapy. Research has certainly shown that exposure to nature is good for our health. That's why I created these paintings for my December-January exhibit at Lawrence & Memorial Hospital in New London, CT. See them, along with my local scenes and seascapes, in their elevator lobby.