Finally Finished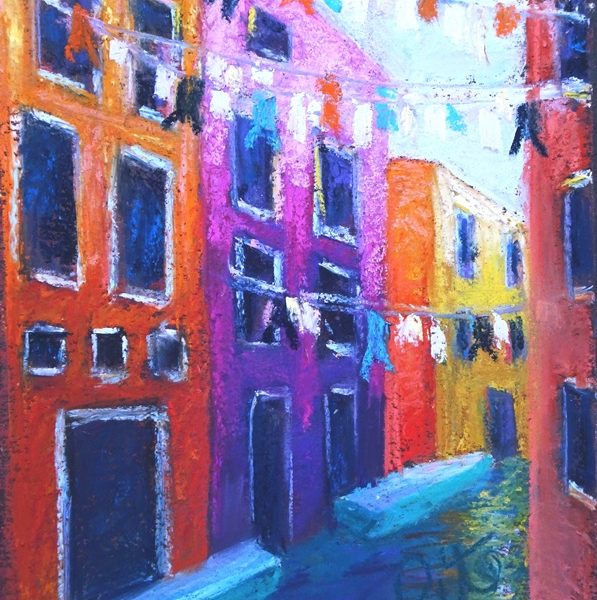 You may recall earlier versions of this painting from previous posts about my painting process. I've described how I usually work from photos, do thumbnail sketches to test ideas, block-in the large shapes, then start painting. I blogged about this particular painting at the stage when I was fine tuning it, studying the dark and light areas to determine if it was finished.
The challenge is to avoid getting too detailed before being certain the overall composition of the painting is working. In this case I was itching to add the clothes lines and laundry from the minute I started painting.
That was what had caught my eye when I took the photo, and that was my idea for the painting from the start. The way clothes were strung carefully across a canal – and who knows what's in there! – suggested many generations of practice. It struck me as pretty funny, told me there was lots of neighborly cooperation, and hinted at a centuries' old Venetian culture I was eager to explore.
Well, the painting is finally finished and I added the laundry. It was still important to avoid excessive detail – nobody really cares what size shirts or underwear were hanging there. Then I took a photo to document my work, and went to my framer to choose a frame color that would complement it. Soon it will be ready to show. Hopefully, the mystery of Venice will speak to someone as it did to me, and the painting will find a good home.