Just One Good Idea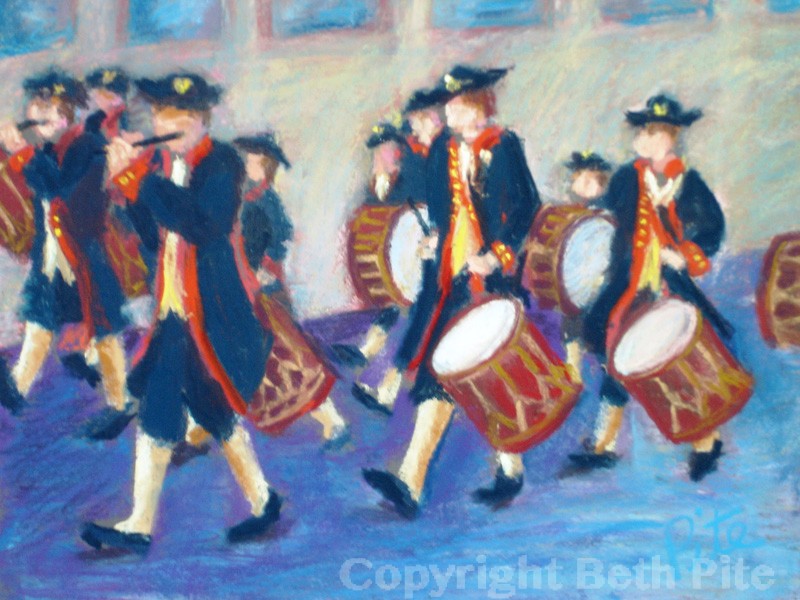 Painting workshops are an awful lot like corporate training seminars, which always comes as an unpleasant surprise to me. Yet it seems I have to learn this lesson every couple of years, when a workshop sounds too tempting to pass up.
Having attended – and managed – many seminars in my previous life, I wasn't expecting the similarities. It's hard to turn off my management experience, and my annoyance, when I encounter poorly run events. Needless to say, that isn't exactly conducive to using the creative half of my brain for painting.
Many workshops are run inefficiently, which is insulting to people who've spent time and money to attend. Presenters often penalize attendees by waiting for latecomers, by failing to organize materials in advance, or by veering from the promised agenda. Sometimes participants can't hear and see the demonstrations. Crits – the vaunted critiques that provide feedback on works-in-progress – can be valuable if the presenter offers expert suggestions. Frequently, though, crits drone on, encouraging vague comments from everyone while teaching nothing. My theory is that artists often lack management experience, so they don't know how to provide constructive criticism.
That said, hope springs eternal. I've discovered the best feedback comes from lucky positioning. If I happen to be working next to artists who can offer advice, it's time well spent. They might identify something wrong with my composition, or suggest a way to solve a perspective issue. Just like in my corporate seminar days, I'll settle for just one good idea to make it worth my time. This cityscape painting of a parade benefited from that kind of friendly advice. It can be seen in my summer exhibit at http://www.stackpolemooretryon.com/ in downtown Hartford.