Off Season Adventures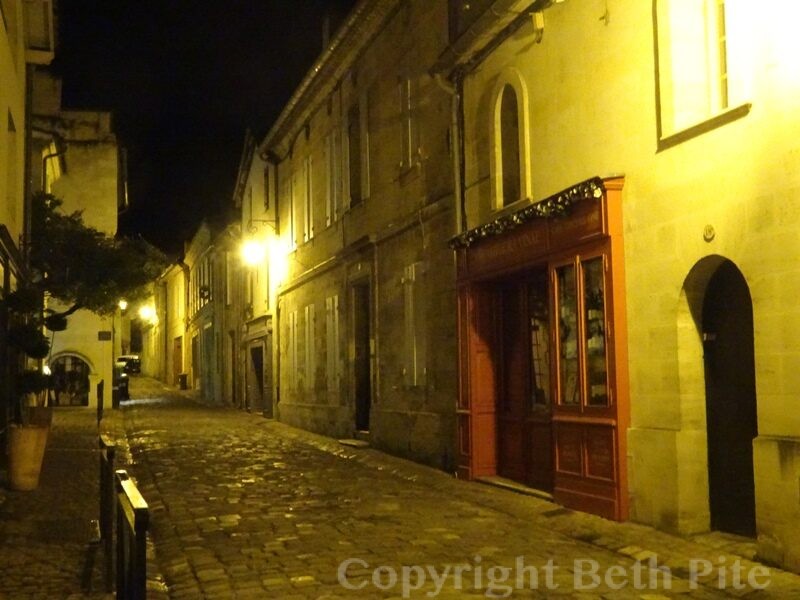 We tend to travel at off times. It's not just to avoid crowds, though that's a plus. It's also because we enjoy being home most of the year, hating to miss spring blooms, summer sailing, autumn leaves, or snow-covered scenes. So our trips tend to be November and March, the only ugly times here, and this month we went to France.
It was a last minute decision due to COVID concerns. It was also a close call, as I hadn't realized a passport expiring early next year was no good – three months had to be left on it. Hours of phone tree frustration were followed by two trips to Stamford's passport office, including a security scare when the guy ahead of me in line got hauled away in handcuffs. Nonetheless, we made it to Paris, where a transportation strike meant two hours in a taxi to get from the airport to the train station, to catch our TGV to Bordeaux.
An impressive and walkable city, Bordeaux had good food, nice museums and a great tram system. They were setting up holiday markets: one in the main square with a double-decker carousel and rows of wood cabins; another on an esplanade barely a half mile away, where RVs were creating a mini-village. Unfortunately, we were too early to see more than the set-up, and the same was true of one in Paris. Stretching nearly a mile along the north side of the Tuillerie gardens, it involved a giant ferris wheel, mulled cider booths, kiddie rides and some seriously sketchy flooring – we were amazed they let us walk through there. No lines of tourists at the Orangerie and Picasso museums, though, and a patisserie/boulangerie right around the corner from our hotel, so we were quite happy.
The most challenging adventures were in St. Emilion, a medieval village known for its wine. Taking the train from Bordeaux, we arrived in the rain to find no taxis and no shelter – the former station building was a closed construction site. The one available Uber finally returned after picking up and delivering another couple. The tourist office was closed, and we were grateful to find a single chateau open for a tour – which turned out to be with the very entertaining owner, for only six of us! Having the hilly, twisting, beautifully lit, cobblestone streets almost to ourselves at night made the challenges worthwhile, and will inspire paintings for months to come. I'm thankful to have had the opportunity, and to have the support from all of you for my art.