Que La Lumiere Soit!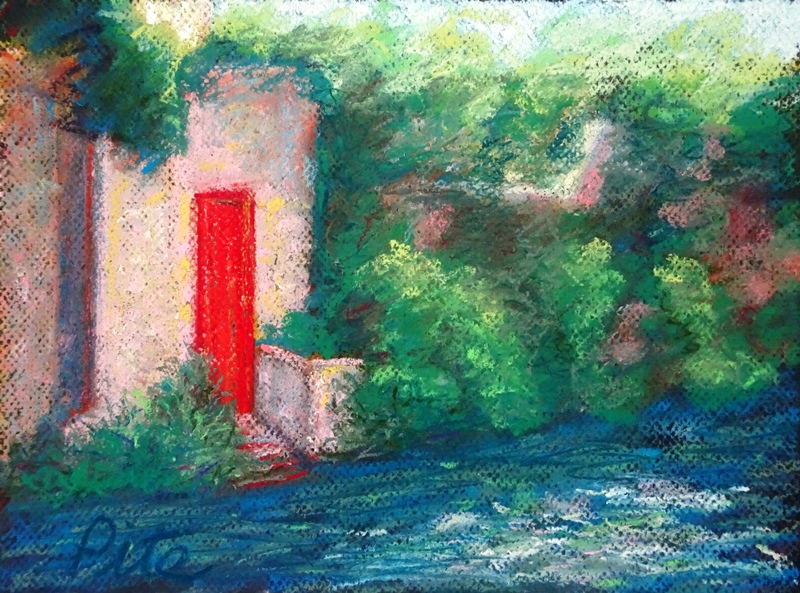 Yes indeed, let there be light! That's possibly the only example I recall of an obscure tense learned in high school French, but it was sure working for me the other day. Sunshine, a long walk, plus the promise of being able to travel again with the election of someone who believes in science. (And now successful vaccine trials!) All combined to give me a creative burst I haven't felt in weeks.
I took advantage by jumping into my studio to tackle two paintings of Normandy that had been on my mind for months. One is the harbor at Honfleur. The other is a canal in Bayeux, famous for its tapestry of the Norman invasion and its lacemaking. We were lucky enough to visit both towns a year ago, on our last trip before COVID hit.
Bayeux is beautiful, small, walkable and friendly. We hadn't quite grasped what a big deal Armistice (Veterans) Day weekend is in France, such that it a) fills the hotels, and b) closes most of the restaurants. Thanks to some kind, helpful hoteliers we didn't sleep on the street, or starve, and instead created some great memories. Which included spending too much time in patisseries, which were still open – tarte tatin, or pain au chocolat, anyone?! To counteract that, we walked. A lot.
That's how we encountered this ancient canal fronted by crumbling stone buildings. The sunlight breaking through was a typical Norman weather pattern – drizzle, downpour, sun, rainbow, and repeat. You can enjoy more of my France and Spain paintings at Arts Unique in Avon, CT. Maybe bring home a special memory, until we can travel again? For now, que la lumiere soit!