Smoke and Ruins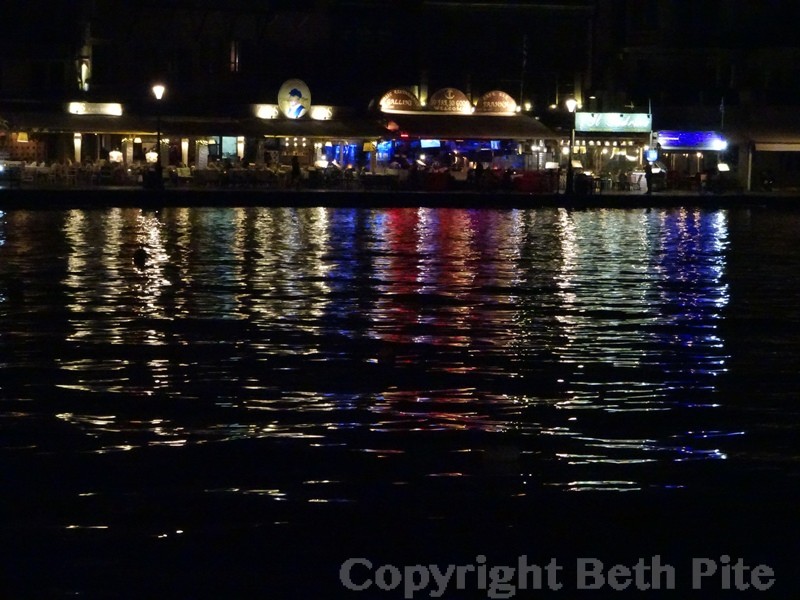 Recently returned from Greece, I'd like to offer a few reflections. This will help clarify my thoughts while sifting through hundreds of reference photos and deciding what to paint. If forced to summarize, I'd say the ruins were spectacular and the number of smokers was appalling.
The Acropolis Museum in Athens is a jewel, well-designed to set off views of the ruins and well-installed to help visitors envision what it used to look like. Touring the ruins of the Minoan complex at Knossos, on Crete, was fascinating, especially when followed by a visit to see the original urns and paintings at Iraklion's archeological museum. Who knew Minoans had the first flush toilets?! Also on Crete, the Venetians left their footprint in Chania's beautiful old town. The winding alleys of shops and cafes, preserved fort (now a naval museum), breakwater with its walking path to the lighthouse, and charmingly painted architecture offered pleasant strolling along the harbor.
On the other hand, Crete's largest city, Iraklion, was far from user-friendly. Its ancient fort was reachable by taking your life in your hands across traffic. Its sidewalks often dead-ended. A pedestrians-only main drag and adjacent streets offered cafes and shops, but enjoyment was hampered by the omnipresent smoke. They treat the law against smoking inside restaurants as merely a suggestion. Dining outside required chess-like moves and strategy to avoid being downwind. Research revealed we weren't imagining things – Greece is ranked #3 in the world for smoking.
The night photos of traffic driving through the tunnels in Crete's ancient fortress walls are my favorites so far, but several Chania harbor shots are in the running, too, like this one. Can't wait to see what comes off my easel first! For now, I'll give thanks for the opportunity to travel and for you, my loyal readers and collectors.