The F Word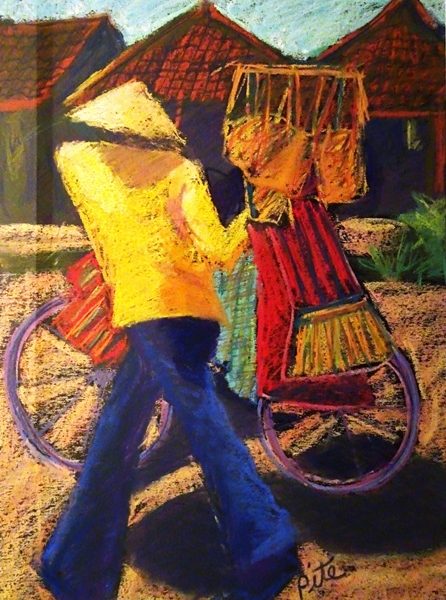 Nope, not that F word. This F word is flexible, from a running gag with a friend who shared a Balinese adventure with me years ago. The erstwhile leader of our trip was not a strong manager, to put it mildly, and kept telling the group to "be flexible" whenever she didn't keep to the promised schedule. It turns out there's something to be said for that approach.
Our minds can process information top down, like a computer, using what's called "executive functions." However, we can also do what computers can't, processing emotions and other random input in a nonlinear way called "associative processes" to come up with more creative solutions.  (See, you knew I'd get to art, creativity or painting sooner or later!)  This more fluid way of thinking is increasingly valuable in today's world.
The ability to use this default mode of thinking, most active when we're not consciously focusing, helps us handle ambiguity, be innovative and explore new ideas. However, continually answering emails, attending to social media, or replying to text messages keeps us from having the idle time necessary for these associative processes, or elastic thinking, to work.
Many people don't really unplug and find true down time these days, but I've learned I need to let my mind roam because that's when creative ideas pop up. In memory of Bali and the (other) F word, I'm sharing this painting, Balinese Man, with you today.