The Importance of Awe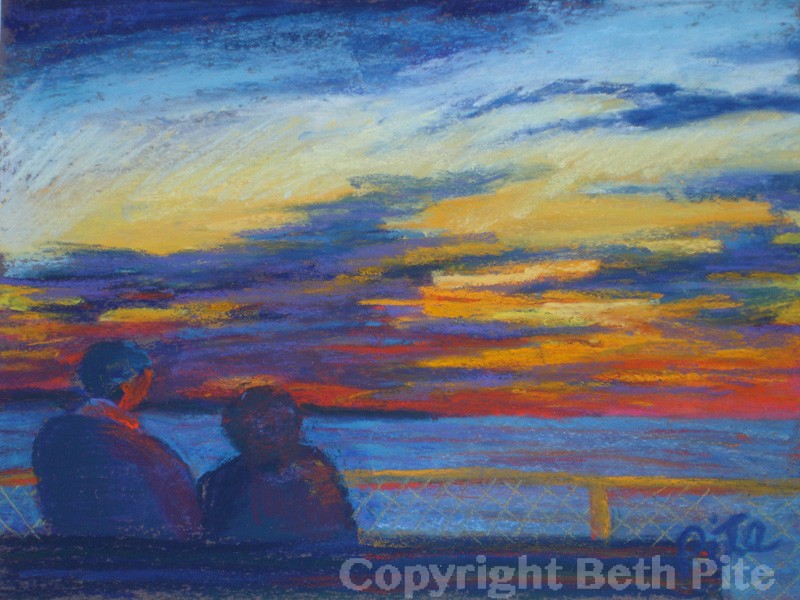 An article about awe, citing everyone from a therapist, to a theoretical physicist (whatever that is!) to a UNICEF exec, got me thinking about what inspires and soothes us. For some, it's the immensity of the universe. For others, it's a cathedral, a spectacular sunset, a hundred voices lifted in song, an ancient tree, or a piece of art.
Experiencing something big, whether an idea or a force of nature, makes us feel awe. It's larger than our experience, so we feel simultaneously insignificant – our problems don't matter that much – and less alone, because we are part of something larger. Awe enables us to focus on something outside ourselves, whether it's inspiring architecture or a natural phenomenon. Awe leads to more generosity and immune system strength, and less selfishness and anxiety.
Entering a cathedral in Barcelona did it for me, as did the Hall of Mirrors at Versailles and the ochre cliffs of Roussillon, which you can see in my November blog post .https://www.bethpite.com/blog/page/3/ Revisiting Monet's water lilies at l'Orangerie in Paris recently, I stopped in my tracks, open-mouthed, then had to sit down and stare for a while at the triple whammy of nature, art and size. Awe makes me want to paint and share the experience with others. I usually take numerous photos, then work from several of them to try to recapture the awed feeling in my art.
This painting of the flaming sunset we saw while riding the New London-Long Island ferry is a perfect example. The first one of these sold to an insurance executive, who hung it in his office to remind him of nature. This is the second in the series, a little more soothing as it pictures the sky a few minutes later with the sun closer to setting. Two paintings of route 2 headed toward Hartford, and two more I did of Branford's Thimble Islands, capture the same idea – awe at CT's spectacular sunsets. You can see this painting and several other sunsets at http://www.seasonalhomeshop.com/ in Gales Ferry, CT.