Thirst for Variety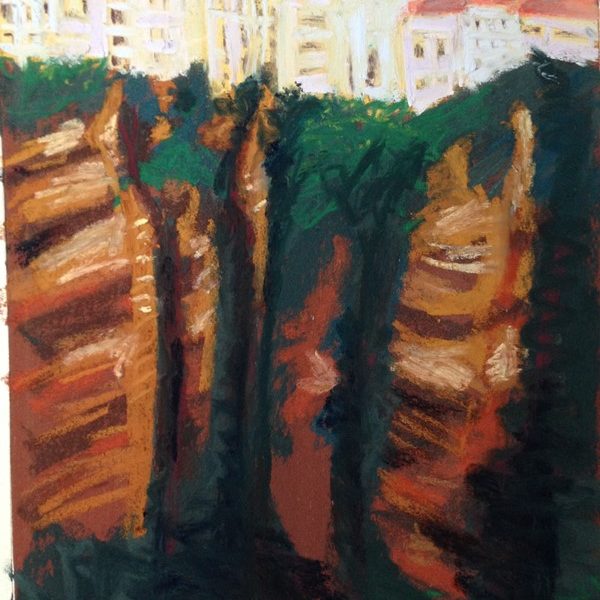 Last month I realized I was in the middle of reading five different books.  They range from fun fiction, to an award-winning literary novel, to compelling nonfiction accounts of the flood in New Orleans, girls raised as boys in Afghanistan, and the criminally insane murderer who helped create the Oxford English dictionary.
Apparently, my thirst for variety and knowledge manifests in myriad ways. I was aware of my creative urge toward experimentation – landscaping, cooking, furniture and clothing design – but hadn't quite connected the dots. The light bulb went off as I was looking at a pile of books the other night and thinking about what I wanted to paint from our recent trip to southern Spain.
Turns out most of what I do is pretty much all driven by the same need for novelty and learning. Even our vacations are usually directed by that impulse. We tend to travel on our own, maybe booking a hotel or two in advance. Then we let serendipity dictate how long we stay in one place and where we go. I'm happy as long as we're seeing new things and experiencing another culture.
That was certainly true in Spain, where our only fixed commitment was a timed ticket to Granada's spectacular Alhambra. Good thing, too, as frequent train disruptions put us on buses that would have wreaked havoc with a set schedule. We stayed in six different cities, wandering for hours in each. Soaking up the energy of each place, I took hundreds of photos, some of which will inspire vibrant paintings. This work in progress is of the famous gorge in the hill town of Ronda.