Three Strikes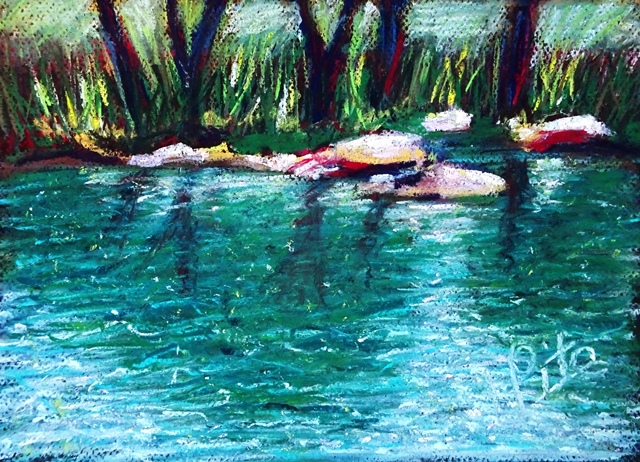 Whether on a baseball diamond, in a courtroom, or with slights from someone, you know that three strikes indicates a line has been crossed. Quite probably repercussions will follow, and hopefully a lesson has been learned. What does that have to do with pastel painting, you might ask?
Well, for me it's about my preferred approach to painting. I like to take dozens of photos of local scenes, or hundreds of photos when I travel, and sort through them later for painting inspiration. Quiet, comfortable thinking time in my studio is essential to my creative process.
That is why I periodically (and perhaps perversely) try plein air painting, to take me out of my comfort zone by painting outdoors. Group workshops didn't do it for me – too disorganized getting to painting locations, too many attention hogs, too hard to find the instructor for feedback at the moment when you need it. So instead I've tried three times in as many years to paint en plein air with friends.
Well, I came up with a couple of good paintings, but at a cost. Sweat, sunscreen in my eyes. avoiding poison ivy and bug bites, pastel sticks dropping and breaking in the dirt, stray passersby interrupting my train of thought… the attraction of plein air eludes me. While I'm convinced of the value of stretching my creative muscle, this definitely feels like a three strikes situation. Yet this painting, started en plein air, finally achieved its potential when I kept working on it in my studio.