Twain on Travel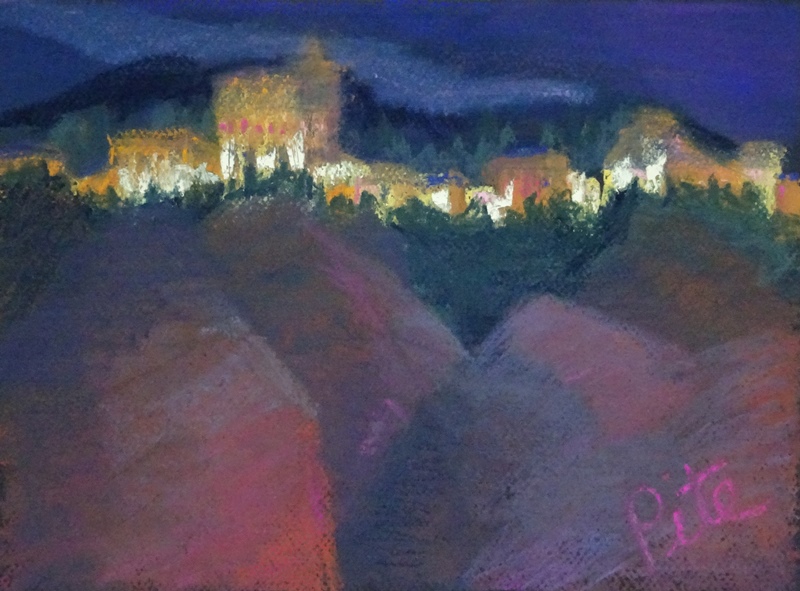 Connecticut's own Mark Twain is frequently cited for his witticisms. Even The Economist, in a recently published a special report on the future of travel, used a Twain quote: "travel is fatal to prejudices, bigotry and narrow mindedness."
I have certainly found this to be true. A perfect example was our trip to Andalusia in southern Spain, which gave me an appreciation for Islamic culture. This part of the country shows the influence of the Moors, who ruled it for hundreds of years. Besides literature and music, they left spectacular architecture, tile work and food in places like Seville, Ronda and Cordoba. The most famous of the Moorish buildings is, of course, the Alhambra in Granada.
Built atop a mountain, it was self-contained, easily defended and beyond gorgeous. Its columns, arcades, reflecting pools and beautiful tile work on floors, walls and ceilings were well worth the hike up, although we did take a hair-raising bus ride back down and around the hilly town. This painting, currently in my exhibit at UConn, shows a hint of its glory at sunset, when the snow on the mountain top turned pink and the lights came up on the Alhambra itself.
We hope to put Twain's theory to the test again soon, now that we've both survived COVID. Since that gives us temporary immunity, we probably won't get a safer window for travel. This provides a great opportunity to put a toe back in the water, after two years of avoiding strangers, and get more painting inspiration.