Urge to Travel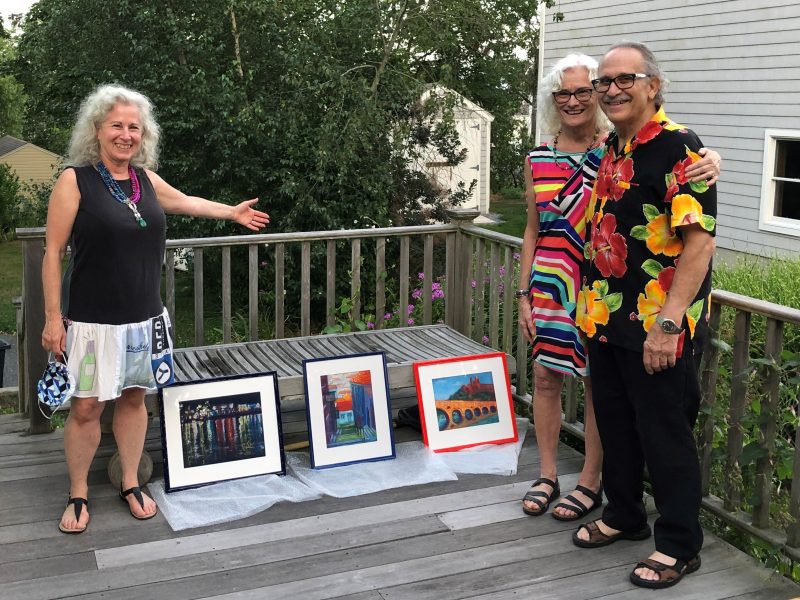 All of us are feeling frustrated during this pandemic, wearing masks, being cautious about public spaces, staying home more, avoiding group activities, missing friends and family in order to keep them safe…  For people whose jobs are gone, or whose jobs require putting themselves and loved ones at risk, this is terrifying. For black people, it's scarier still, between healthcare disparities and rogue police. For those of us lucky enough to be healthy and able to work from home, it is mostly just inconvenient. However, if you love travel, this year is extra painful.
Not being able to get on a plane (safely, anyway) and explore somewhere new (or an old favorite) is one of the more challenging aspects of the pandemic. Not that anybody would have us now. Many countries, and most of Europe, have prohibited entry to anyone traveling from the U.S. due to our mismanagement of COVID. Our passports are, for the time being, worth less than the toilet paper everyone has valued so highly of late.
Therefore, when a friend nominated me to post my paintings on Facebook, my initial reaction was to consider it a kind but silly gesture, since COVID, Black Lives Matter, fires and floods are so much more important. It seemed on par with posting photos of my meals (no offense intended, friends – some of them look great!) and pets (nope, don't have 'em.) On second thought, though, I realized this was actually a way to help friends feel better. Many of my paintings are of Europe and Latin America, many of my collectors love to travel, and we all miss it.
I decided to post my paintings as a travelogue. The reaction was overwhelming! Friends commenting about so many happy memories, collectors wanting paintings of places that mean so much to them… I was touched and honored when this delightful couple visited for a safely distanced happy hour to pick up a painting, and ended up with three! Each one brought memories of happier times as they shared wonderful travel stories with us. Better yet, they will continue to enjoy the memories in their home.