According to Einstein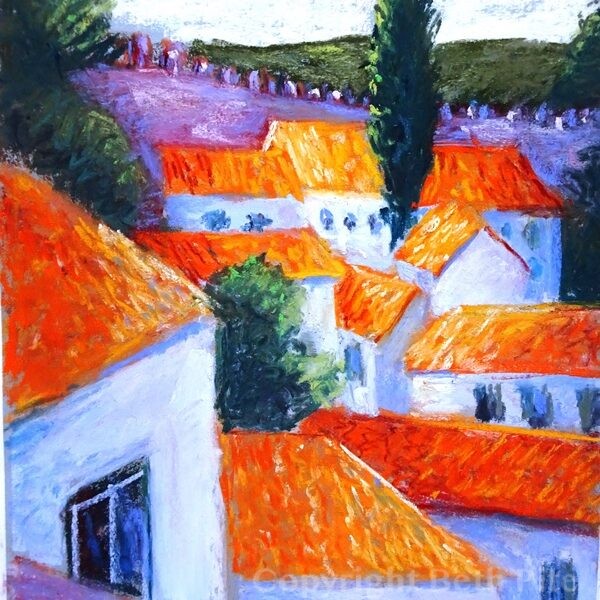 Albert Einstein once said "logic will get you from A to Z, imagination will get you everywhere." This is a sentiment with which I wholeheartedly agree. Though he applied it to science, it applies equally well to art-making. (As it did to my consulting, for that matter, but that's not today's focus.) While mastering basic techniques and rules helps, intuition and imagination get you much further.
My painting process owes a bit to logic, but much more to imagination. I start with a real image, usually a photo, or three, that I took when some scene moved me. Once the logical skeleton of the painting is blocked in, though, imagination takes over. I paint to show how it felt, not to demonstrate my knowledge of how perspective works, or my technique in blending light and shadows around an object.
If it is "real enough" that you can tell what it is, that's good enough for my purposes. If it moves you, then I've accomplished my goal. A collector recently described my paintings as "luxurious" in feeling and use of color. He felt the energy and joy in the scenes, which was particularly gratifying, since that is what compels me to paint.
Today's image of the walled city of Obidos, Portugal, is a good example. Those who read my previous post may recognize it, finally finished thanks to imagination.  You don't need to see every tile on the roofs to know they're there. The buildings don't need to be standing up straight, with perfect perspective. Imagination led me to want to show them a bit off balance, because they're ancient, and are piled on top of each other willy-nilly. It is a magical place, which is what I wanted to show you.