Any Brown People?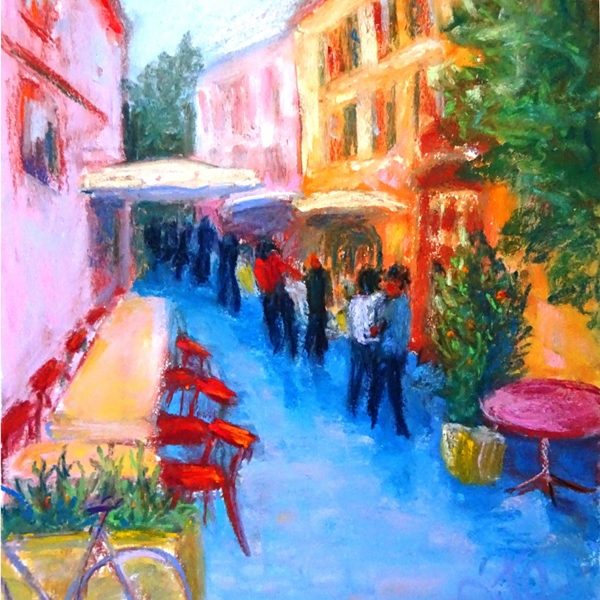 It was a simple question, asked out of curiosity. It came from someone who has been a close friend since we served on a nonprofit board together 30 years ago. And it brought me up short. She asked "are there any brown people in your paintings?"
Just like that, I was seeing yet another example of the inherent racism in our country. I don't do portraits. Nor do I emphasize figures in my paintings. People are there mostly as accessories to the cityscapes and seascapes I favor. And yet. There are indeed some people in my paintings. And "woke" as I believe myself to be, the color of those random figures was not something I'd ever really considered.
I thought hard about my answer. Usually the people in my paintings are blue or purple silhouettes in the background. Sometimes figures closer to the front are different shades, depending on what I happened to see wherever I was – Cuba, Uruguay, France, Spain, New York. Otherwise, no. It hadn't crossed my mind to be deliberately more inclusive. And that means many people felt left out, including collectors like this friend, who happens to be a black woman.
Lesson learned, thanks to an old friend! Who then bought a Havana street scene I'd painted. And whose question inspired me to be more inclusive in this new painting, of the Trastevere neighborhood in Rome. You can see more of my European scenes at Arts Unique in Avon, CT.