Billy's Wisdom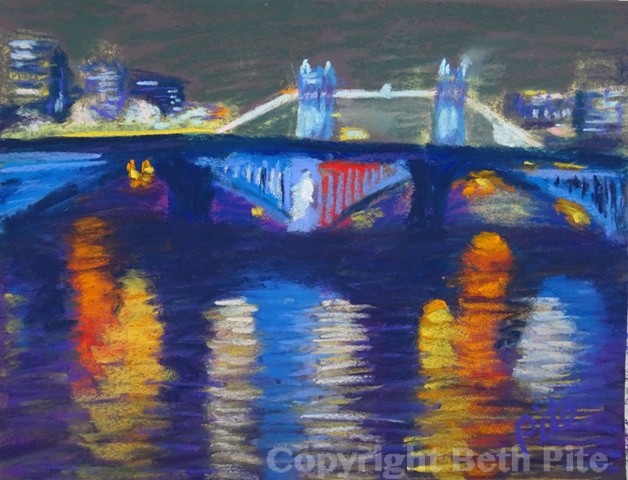 If you think you're not a poetry fan, you haven't read Billy Collins. Whether waxing eloquent about jazz, old age, travel, Three Blind Mice, or the annoying linguistic mannerisms of teenage girls, he points out the humor in everyday situations. This quote from a recent interview with him struck me as painfully true: "Once a pleasurable activity becomes part of academic curricula, something inside it dies."
In fact, this nearly kept me from pursuing my passion for art. Days spent studying color theory probably helped years later, because I can now use color intuitively, Yet not being allowed to actually do anything with those colors – like paint! – was torture. Even more difficult to tolerate were weeks spent on perspective drawing. Yes, it's important to have some idea how to make objects look realistic, whether a bowl of fruit or a cityscape full of buildings. However, that doesn't justify spending hours at a time drawing folds of brown paper tacked to a wall.
With no interest in hyper-realistic painting, those exercises brought me to the breaking point. It was years before I was lucky enough to find my passion in pastels, sticks of pure color that inspired me. Even now I resist "following the rules." I'll use just enough perspective to make the painting believable. You know it's a cloud, a bridge, or a building, but my focus is on the energy and excitement of the scene.
Similarly, my color is not "realistic", but expressionistic, about how it felt to be there. I choose colors that heighten the intensity, making it easier for me share the experience. This new painting of London's Thames River and two of its famed bridges is a good example. I didn't attempt to depict the bridges realistically, but those who know the city will recognize the scene. Those who don't can still appreciate how the reflections in the water inspired me to paint!