Exhibit Adrenalin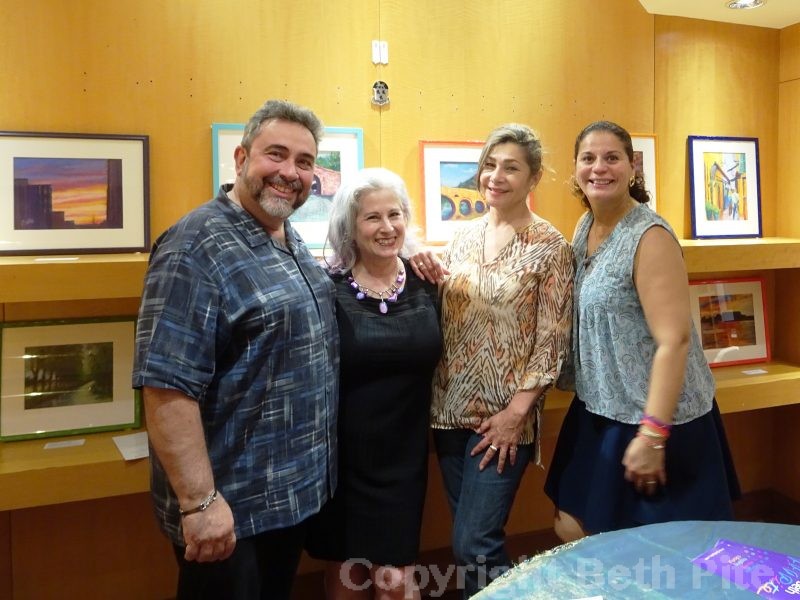 Preparing for the opening reception of an art exhibit requires basic project management skills. You have to consider lead times for production (postcard invitations, flyers and ads, the actual paintings), logistics (photographing, framing and schlepping the art) and supplies (labels, picture hooks or putty, brochures, cocktail napkins.) You have to address human resources (help with hors d'oeuvres, bar-tending, photography and sales) and manage communications, actively promoting the event and the exhibit to local audiences, collectors, and others who've expressed interest.
Many artists don't want to handle these tasks, or don't know how and don't care to learn. They sit in their studios, wondering when someone will discover them. (Honest – I've actually heard this while conducting focus groups with artists!) Personally, I'm fresh out of magic wands. I understand it takes hustle to get my work out there for collectors to enjoy.
Yet the stage fright immediately proceeding the opening reception is familiar to any hostess. What if nobody comes? What if they all come, and there's not enough food? Did I dress right? What if they don't like my new paintings? It doesn't stop when the guests arrive, building to a crescendo as more people come and further divide my attention. Is someone helping with sales? Does everyone have a drink? Did we get a photo of this collector with their favorite painting? Can I take my shoes off now?
The payoff, of course, is the flood of adrenaline. More guests, more fun conversations, more art sales. I'm always grateful to those who make time to come and I always feel the love, even though the energy crash afterwards is inevitable. Here's an example of a happy crew from my recent opening at Morneault's Stackpole Moore Tryon in downtown Hartford. You can see my paintings there for a little longer, including this Thursday night when you can join us at a benefit for the Greater Hartford Festival of Jazz.