How Exhibits Happen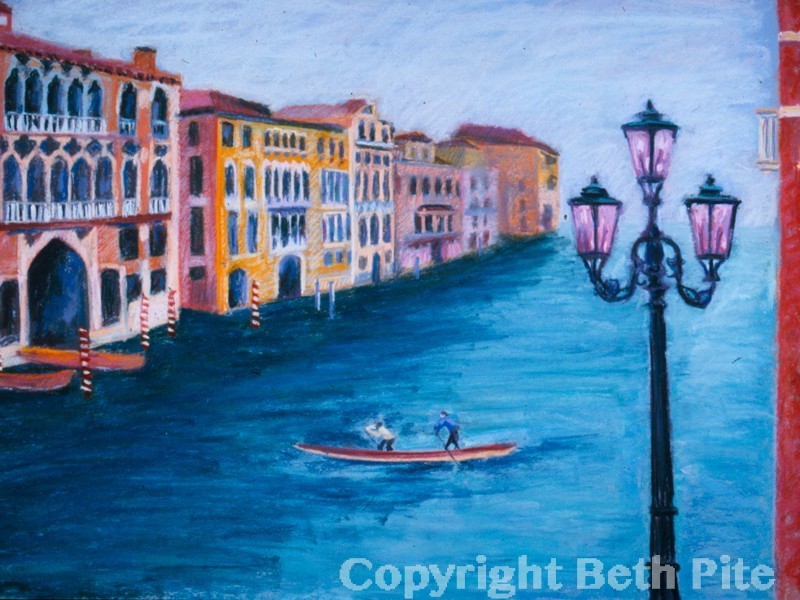 People visiting my exhibits often ask how I happen to be showing there. Research I did as a consultant revealed many artists sit in their studios hoping a curator or gallery owner will knock on their doors. Not very likely, for most of us, so I try to make my own luck rather than hope for a fairy godmother. This includes volunteer work on boards, networking to stay in touch with colleagues, donating my art to nonprofits and attending events to support my friends – ya know, the old "what goes around comes around." For my current exhibit, here's how the serendipity happened.
Having just completed a term chairing the board for an arts organization that left me, ironically, with little time for painting, I resolved to focus more on my own art. At an event benefiting a friend's nonprofit organization, another friend who manages exhibits at St. Francis Hospital said she wanted to show my paintings. Since her shows were already booked for the year I asked that she keep me in mind – and reminded her that I always have an exhibit's worth of paintings on hand, framed, and ready for sudden opportunities. Well, guess who called me two weeks later with a last minute opening?
Join us Wed., June 29, from 4:30 to 6:30, for a free reception celebrating my latest exhibit of local scenes and travel images. It's in the Center for Integrative Medicine, so all the paintings were chosen to make people feel better – and it could work for you, too!
It's easier than you think to get there. The Center is off the 2nd level of the garage, in the Gengras Connector. Once you park, you're basically there. Take a rejuvenating break from rush hour traffic – and they'll validate your parking, too. The address is 114 Woodland St., Hartford. Directions are at www.stfranciscare.com/integrative or by calling them at 860.714.4450.