Inspired Again!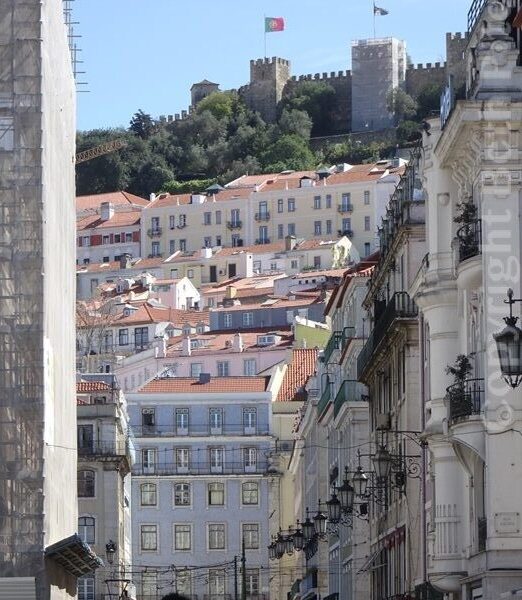 We finally took a vacation again, after nearly 2 1/2 years! As regular readers know, my painting inspiration usually comes from sunsets, water and travel. The latter has been in very short supply lately.
As readers also know, we had bouts of COVID last month, fortunately mild since we are triple vaxxed. This means that, for now, we are as protected as we can possibly be. Thus we felt comfortable getting on a plane (or, more to the point, braving crowds in airport security and boarding lines.) And it was timely, since our airline vouchers from a cancelled March 2020 trip were about to expire.
We decided on Portugal, a country we love and our intended destination two years ago. I have to admit to a little concern, wondering if we remembered how to travel "our" way – hopping on local buses and trains, booking hotels as we need them, wandering new cities without a destination or plan. I'm pleased to report it is indeed like riding a bicycle, and came right back to us.
Lisbon is beautiful, as you can see from this photo that will likely inspire my next painting. I had forgotten, however, that Lisbon makes Rome look flat. LOL  Hours uphill on cobblestones made slick by centuries of wear helped burn off the delicious food. We also explored three other towns, so you'll see more inspiration in blog posts to come. For now, relive travel memories with me this Friday, April 22, from 4:30-6:30 at UConn's Babbidge Library in Storrs, for a reception celebrating an exhibit of my travel paintings.