Not Drinking Enough?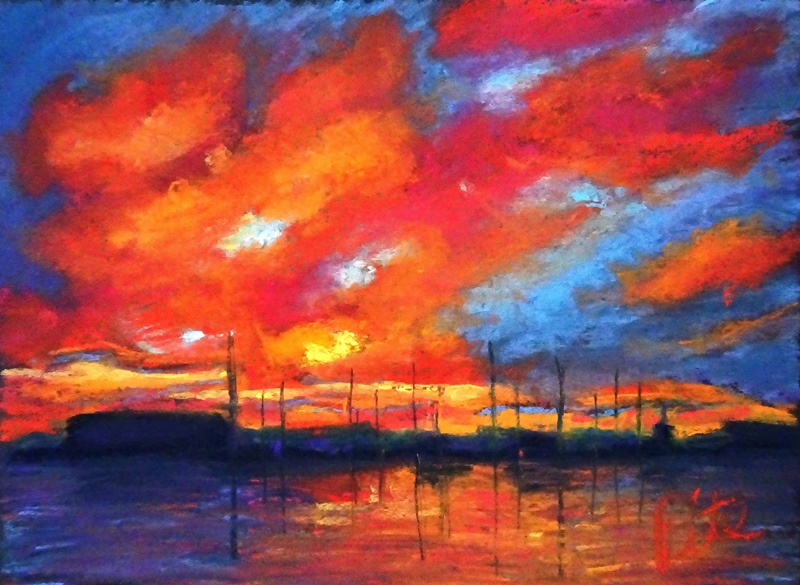 A recent article in Wine Spectator would have me surmise that my bout with COVID could be related to an inadequate consumption of red wine. LOL It appears wine drinkers in general, and red wine drinkers in particular (my favored winter drink) are less susceptible to COVID risks than drinkers of hard liquor or beer.
To be fair, they clearly stated that the research looked at correlation, not causation. In other words, there could be myriad other factors related to lifestyle that protected people who also just happen to be wine drinkers. Maybe they're healthier in general, eat better, exercise more, or stare at the water frequently, as shown here.
Whatever the reasons, I'm thankful the vaccines did exactly what they were supposed to do, keeping us from getting seriously ill. I was out of commission for a couple of weeks, but able to stay home and recuperate. Our mild cases mean we didn't show up in any official counts, and the same is true for several friends who also tested positive this week. Caution is still clearly needed, as that wasn't an experience I'd care to repeat.
The silver lining? Travel – which has always been my inspiration for new paintings! For the immediate future we're as protected as we'll ever be, with antibodies on top of being triple vaxxed, and can travel with less fear. If you can't get away, visit my exhibit at UConn's Babbidge Library for vicarious travel.