Resolutions – Dreams or Goals?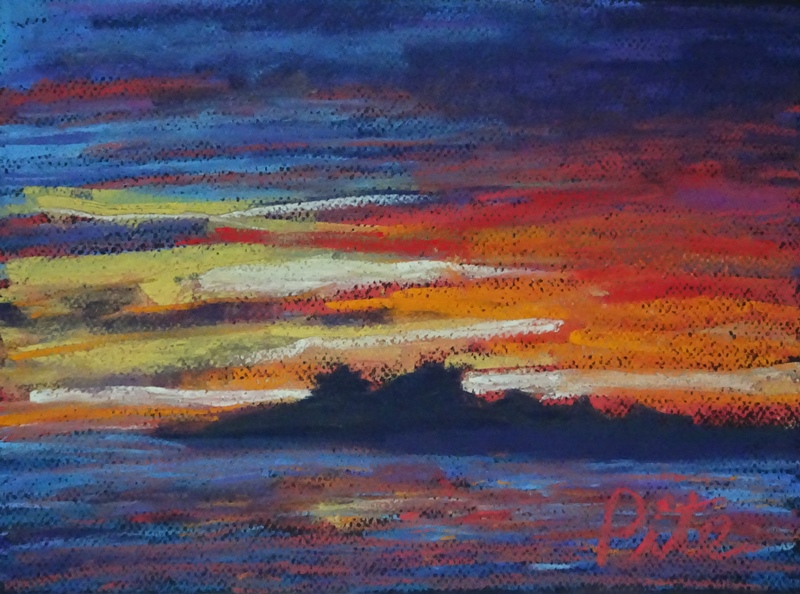 Though not a fan of new year's resolutions, I had a dream years ago about how my life could look. City place, beach place – it was that vague, and that specific. While neither a beach goer (I burn) nor a strong swimmer (bluffed my way through Girl Scout camp!) something about the ocean calls to me. I simply have to be near water to be happy. A city's energy, however, is also essential to my well-being.
Hence the city place (I had a downtown condo) and beach place idea. A goal is merely a wish if there is no deadline attached, but this wish soon became a realistic goal thanks to a very busy consulting year. Searching for the beach house, there were only four criteria: I could afford it; it was a short, easy drive; I could see the water; it didn't hurt my eyes to look at the house. LOL While I wasn't yet a sailor, that was part of my goal, too.
Fast forward 20 years and I'm still there. Met a guy who taught me to sail, who's now my husband. Rebuilt the rundown little beach house a few years ago, when he said we needed a "grown up house" if we planned to ever retire there. Remodeled, it's now energy efficient and age-in-place-able, but still has water views from nearly every room.
And the water still inspires me. It's soothing, changeable, powerful, colorful – and a favorite painting subject. When I'm not working on scenes from our travels, my art often features water. These are usually paintings of sunsets over nearby harbors, like this just-finished piece. My seascapes seem to go fast; I'm clearly not the only "water person" out there. Happy New Year to my fellow water lovers, and to all who choose to turn dreams into reality!