Rude, Ignorant Time?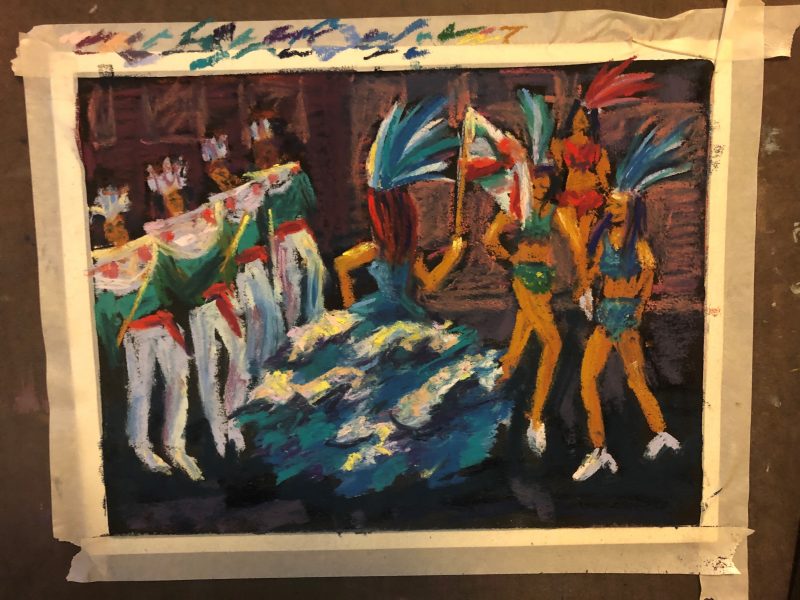 That doesn't refer to current events, though it certainly could. It is a quote from an artist named Nicolas Roerich. He believed cultural heritage is a world treasure comprised of buildings, art, universities, libraries, concert halls and theaters.  He said they must all be "protected from the ravages of war and neglect, for without them life would be nothing but a rude and ignorant time on earth." I couldn't agree more.
A recent visit to a townhouse museum on the upper west side of Manhattan taught me about Roerich. I  saw his colorful paintings – mostly semi-abstract images of mountains in Tibet and India – and read about his preservation efforts. I was amazed to learn he had created the Roerich Pact, an international treaty signed in the 1930's by dozens of countries and our President Roosevelt.
The Roerich Pact proclaimed the necessity of protecting world culture during both war and peace. It described the method (including a distinctive banner of red circles on white) by which cultural sites would be declared neutral and protected, just as the Red Cross does with hospitals. The movement grew in the 1930's and held international conferences, one of which was in Montevideo, Uruguay.
I visited Montevideo last year. Chief among Uruguay's treasures (which include the chivito, a sandwich also known as the cholesterol bomb!) are their parades during Carnival. The distinctive costumes and candombe drums come from African traditions brought to the Americas by slaves, and were mesmerizing. We spent a magical night in Montevideo's old town, immersed in the drumming and dazed by the colorful kaleidoscope of musicians, flag twirlers and dancers – the feeling I'm trying to capture in this work in  progress.