Serendipity Strikes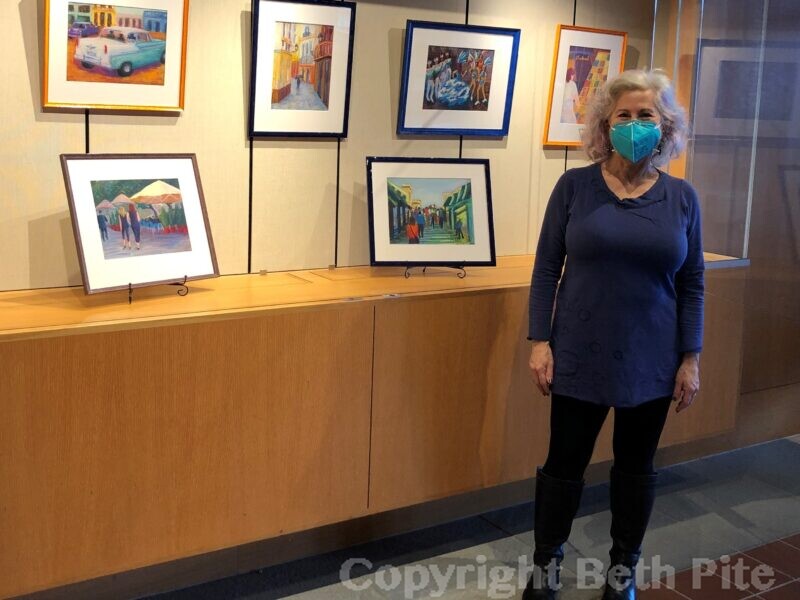 Several weeks ago, I received an email from an acquaintance. We had worked together a few years back. I was a consultant for the CT State Office of the Arts when she headed a local arts agency and requested my help on a project.

Turns out she now works for the University of Connecticut in an entirely different capacity. I emailed back and congratulated her on move to UConn. Next thing you know, she was inviting me to exhibit at the Homer Babbidge Library on the main campus in Storrs. UConn had discovered her arts background and given her additional responsibilities for the library's two galleries. Serendipity!
A few conversations later, we met with the library's communications director. We all  decided the exhibit's theme would be travel, since everybody misses travel these days. Also, UConn's student body is more international than it was when I was there – as an art major! I had lots of new work, too, since my pastel paintings have provided me with vicarious travel over the past two years.
My exhibit ranges from France, Greece, Italy and Spain to Bali, Cuba, Mexico and Uruguay. This photo from the day we installed the show gives you a sneak peek. We plan to have a reception in the spring when the COVID risk is lower and the weather is better. I'll post on my website when it's scheduled. In the meantime, check here for current pandemic protocols and library hours. http://lib.UConn.edu