Ten Years After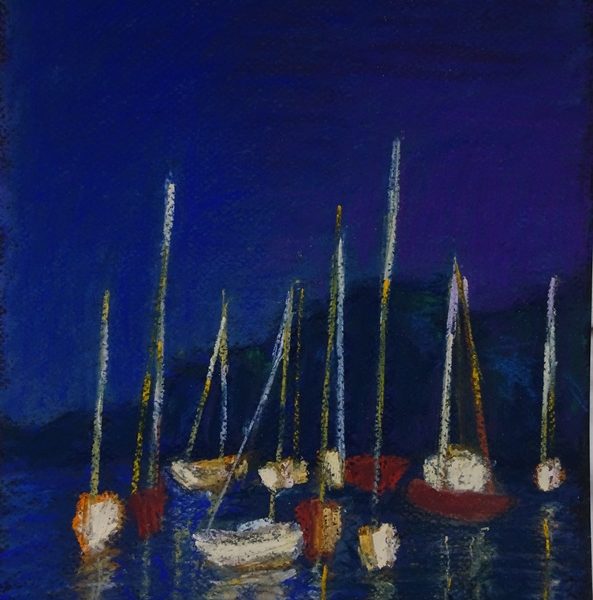 We recently threw a party to mark our tenth wedding anniversary. Friends from many parts of our lives – former consulting clients and law partners, neighbors past and present, people with whom I'd painted, practiced Pilates, or served on nonprofit boards – celebrated with us. It reminded me how very lucky we are, and how grateful.
We are blessed with a diverse, talented group of friends who share many of our interests and who expose us to many more. We also have our health and a strong appetite for travel, which has given us an amazing variety of experiences in our wonderful time together.
Stumbling into a tourist joint and finding ourselves perfectly positioned to watch the sun setting over the Alhambra, in Granada, Spain, was matched by the time the owner of a sidewalk cafe in Paris learned it was my birthday and treated us to a Bordeaux tasting. I became a fan of the best little shoe store in Venice, got hooked on port in Portugal, and saw my husband develop an addiction to the Uruguayan national sandwich, chivito (aka the cholesterol bomb.) We've experienced amazing markets in Aix en Provence and Buenos Aires, had a friend's friend give us a private tour of the National Theater in Budapest, cruised the Canal du Midi while trying not to think about what was in the water, and struggled to even find drinking water in Havana.
Many times, though, we feel grateful just sitting at home. Here's one reason: the magic moment when the light hits the sailboats in our harbor, right before the sun drops out of sight. This painting and other Connecticut scenes will be on exhibit at the Simsbury 1820 House from August 23 through September 21.