Water, Water Everywhere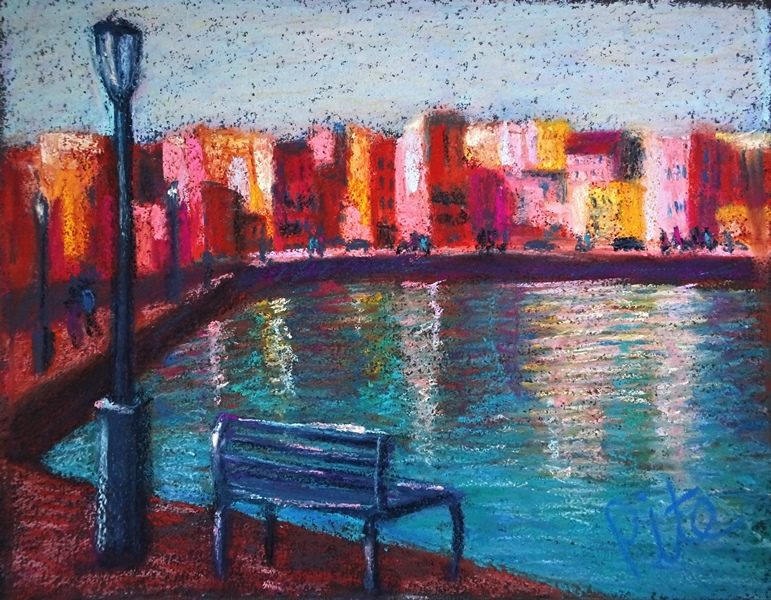 It's always been apparent that having water views makes me feel better. Conversely, being cooped up inside without views, as in my corporate days, depresses me. Before I earned a promotion and a window, I used to joke that it was like living inside a Band-Aid box – beige, bland and boring.
Turns out there's a scientific basis for these feelings. Exposure to nature is great for you. Studies have measured what most people know intuitively when they enjoy gardens, beaches and forests. Spending a few days in nature increases creativity by 50%, decreases aggression and increases attention span. Being near the ocean increases happiness.
It's healthier to stare at a forest photo than a blank wall, better yet to look out a window, and best to take a walk. Even five minutes will improve your health, and five hours a month outdoors will do wonders, according to new research in the field of environmental health.
While many artists are drawn to forests and fields, my ideal life involves city energy balanced by ocean waves and sunsets. That's certainly what I'm inspired to paint, and it seems my collectors find them soothing as well. This painting of Chania harbor on the Greek island of Crete is one of my newest. Perhaps a painting of an outdoor scene on your office wall will improve your mood, productivity and creativity!