Making Lemonade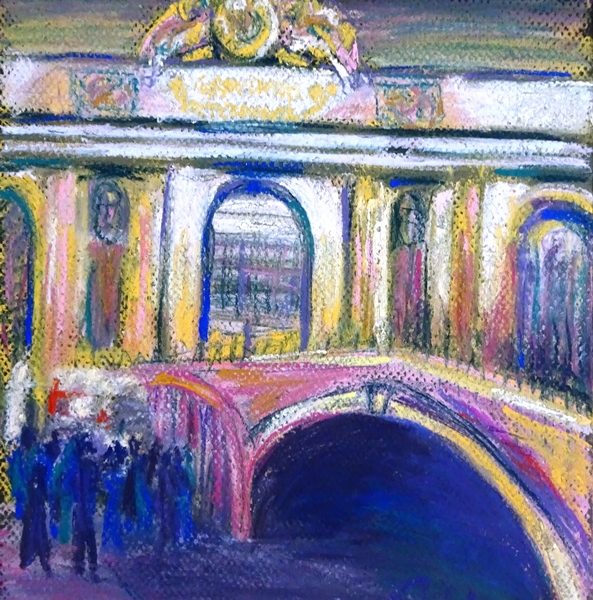 Our recent bout with COVID had me realizing how lucky we are to rarely get sick, to have flexibility in our work, and to have healthy food readily available. I am grateful for the vaccines that made our cases relatively mild and for the masks that prevented my unknowingly infecting others.

I'm especially thankful for the fact that we are probably safe from re-infection for a while. This is cause for celebration because it means we can travel again. I was leery, with mandates disappearing and the maze of conflicting rules, even though I miss travel so much.

Now, however, a major fear is gone. Having already been sick with COVID, I can stop worrying about catching it, and plan trips instead. This is definitely my version of making lemonade from lemons.

One place I hope to see more of, and soon, is New York City. We had a wonderful month there just before the pandemic hit. Then I spent lots of time in my studio painting scenes from that month, when it wasn't clear if or when we'd be able to return. This painting, approaching Grand Central Terminal at night, celebrates one of my favorite New York experiences.